The Crimson Sea – Meeslepend nieuw album van Felix Van Cleeff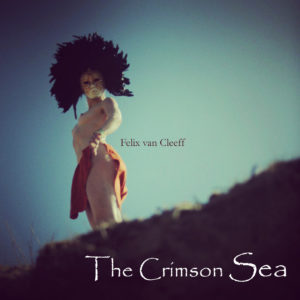 Deze herfst presenteert Felix van Cleeff The Crimson Sea. Het full length album is de opvolger van de EP Into The Dark, die eind 2012 uitkwam.
Na het ingetogen Into The Dark trekt Felix van Cleeff met The Crimson Sea alle muzikale registers open. Hij wordt op dit album bijgestaan door violiste Anne Bakker, cellist Mark van Rhijn, allround muzikant Mark de Jonge op saxofoon en Caramay Schmelzer voor backing vocals. De productie is gedaan door Floyd Raynor.
The Crimson Sea is een mix van muzikale stijlen, maar alle nummers samen vormen op wonderbaarlijke wijze één geheel. De duistere muzikale reis van Van Cleeff gaat langs thema's als liefde, dood, eenzaamheid, vervreemding en waanzin. Aan verrassende wendingen geen gebrek. Klassieke ballades worden afgewisseld met ritmische popsongs en uitstapjes naar poëtische en psychedelische rock.
Eerste single is de track Babylon, die gelanceerd wordt met een fascinerende clip. The Crimson Sea komt op 21 oktober 2013 uit via onder andere iTunes en Spotify.
De pers over Into The Dark:
"Een uitzonderlijk talent voor het schrijven van Engelstalige liedjes." – OOR
"Klein schitterend pareltje." – Indiestyle
"Vanaf de eerste noten sleept hij je mee, de diepe duisternis in." – Kindamuzik
"Nou moe, wat een heerlijk kleinood is dit!" – Rootstime
"Authentieke pracht." – Subjectivisten
"Ongewone muziek van een ongewone jongen." – Altcountryforum