Alice Avery presenteert 'Expired Love' video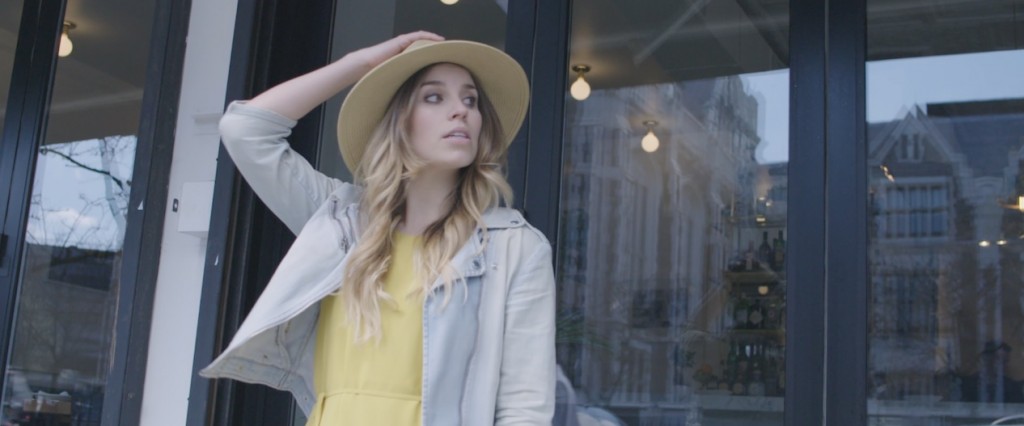 Alice Avery, een storyteller die haar internationale dromen waarmaakt, heeft onlangs de eerste single van haar EP 'Kicking The Habit' uitgebracht. 'Expired Love' is een meeslepende poptrack over een relatie die de uiterste houdbaarheidsdatum gepasseerd is. De single is de afgelopen weken al te horen geweest op verschillende radiostations in Amerika, België en Nederland. Om 'Expired Love' visueel te ondersteunen heeft Alice in haar woonplaats New York een prachtige video opgenomen. De zangeres werkte samen met regisseuse Laura Camarena en produceerde de clip zelf. Bekijk de video via: https://youtu.be/u-69Fd1PYhA.
Voor de opnames van 'Kicking The Habit' werkte Alice samen met producer Will Hensley (o.a. Regina Spektor, Colbie Caillat, Natalie Imbruglia, John Mayer). Samen zijn ze er in geslaagd om de organische pop sound van Alice vast te leggen in zes songs die een eclectisch geheel vormen. Tijdens het schrijven van de songs is Alice dicht bij zichzelf gebleven en putte zij vooral uit haar eigen leerprocessen. 'Kicking The Habit' komt op 20 mei 2016 uit via de bekende kanalen.
In 2012 werd Alice in België genomineerd als 'Radio 2 Artiest van het Jaar' waarna ze de kans kreeg te gaan studeren aan de American Musical and Dramatic Academy in New York. Alice greep deze kans met beide handen aan en woont inmiddels al vier jaar in de Big Apple. Alice is een veelzijdige artieste en heeft sinds haar afstuderen in uiteenlopende producties op de planken gestaan. Ze speelde de hoofdrol in het theaterstuk "Virtuous Mongrels", dat onder andere te zien was tijdens het Fringe Festival in NYC. Ook speelde ze Rapunzel in de door New York Times geprezen productie "Rapunzarella White".