Deleyaman kondigt nieuw album 'Sentinel' aan, 'Deer On The Run' is de eerste single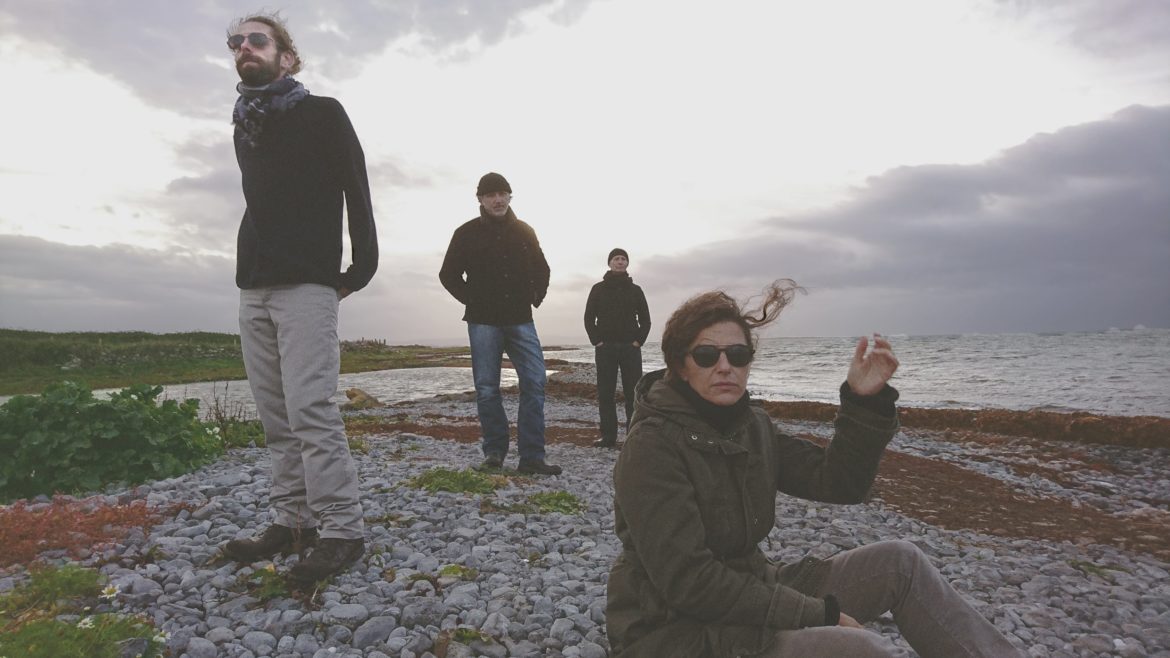 'Deer On Th Run' is de eerste single van het nieuwe album 'Sentinel' van de Franse formatie Deleyaman. Het album komt op 17 januari 2020 uit en de release wordt diezelfde dag gevierd met een uniek optreden in Poppodium De Piek in Vlissingen.
'Sentinel' verkent nieuwe diepten in het muzikale universum van Deleyaman, de multiculturele formatie rondom Aret Madilian. De soundscapes, emoties en bezieling roepen een raadselachtige sfeer op, die zich bevindt tussen droom en werkelijkheid.
'Sentinel' bevat een bijzondere gastbijdrage van Brendan Perry van Dead Can Dance. Het is niet de eerste keer dat Perry te horen is op een Deleyaman album; eerder leverde hij een bijdrage op het album 'The lover, The stars & The citadel' uit 2016. Recentelijk coverde Dead Can Dance het Deleyaman nummer 'Autumn Sun' tijdens hun "Dead Can Dance, A Celebration – Life & Works 1980 – 2019 " Europese tour.
'Deer on the Run' is een liedje met een bitterzoete sfeer, gedragen door de bouzouki en de duduk, instrumenten die je in de verte hoort. De melodieuze vocalen van zangeres Beatrice Valantin geven 'Deer On The Run' een extra nostalgisch tintje. De bijbehorende clip is een symbolische video over het idee dat, hoezeer we onze diepste gevoelens en gedachten ook proberen te delen met de wereld, de existentiële eenzaamheid even groot en overweldigend is als de kosmos waarin we zijn geboren. Soms voelen we ons verloren, soms zijn we er zeker van dat we de controle hebben, soms leggen we ons lot in handen van het toeval.
Als 13-jarige emigreerde Aret samen met zijn familie van Istanbul naar Los Angeles. Later vestigde hij zich in Parijs om vervolgens aan de Normandische kust neer te strijken en vanuit daar in 2000 de band Deleyaman op te richten samen met Beatrice Valantin. Deleyaman is de eerste indie band die het oude blaasinstrument de duduk in hun line-up heeft opgenomen. Hun teksten in verschillende talen (Engels, Frans, Armeens) en het gebruik van instrumenten uit diverse culturen, zijn kenmerkend voor de band. Het geluid van Deleyaman is moeilijk in een enkel genre te passen omdat er uit velen invloeden wordt geput. Van post-punk tot Anatolische mystiek, van dark wave en existentiële poëzie tot art-rock, van de impressionisten tot atmosferisch minimalisme.
Meer informatie en kaartverkoop concert in Poppodium De Piek:
https://www.facebook.com/events/840011169752311/ en https://depiek.stager.nl/web/tickets.
Meer informatie over Deleyaman: www.deleyaman.com/