Nieuw album 'Walking in the Wild' van Point Quiet staat voor verbondenheid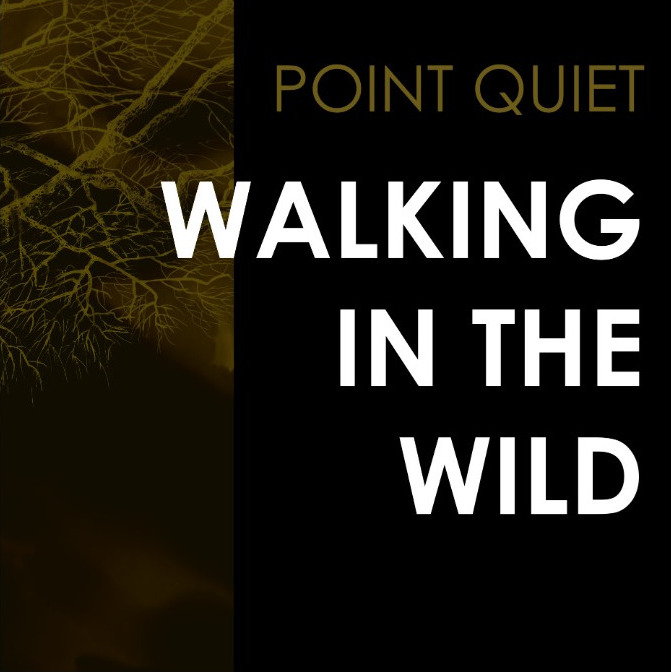 Na vier jaar is de Nederlandse formatie Point Quiet terug met het nieuwe album 'Walking in the Wild'. De Americana band neemt de luisteraar mee op een tocht langs twaalf  intieme en breekbare songs.
Liefde, verlies, schoonheid, de verbintenissen die we aangaan, dwalend door het leven; het zijn allemaal terugkerende thema's in het werk van Point Quiet frontman Pascal Hallibert.
'Walking in the Wild' roept daarnaast een sterk gevoel van saamhorigheid op. Het is te horen dat de bandleden nieuwe wegen zijn ingeslagen maar de onderlinge verbondenheid voert nog altijd de boventoon. Een oprechte en gemeenschappelijke drijfveer de songs stuk voor stuk neer te zetten als reflecties van het leven zelf. Die verbondenheid, ook goed voelbaar bij live optredens, is de basis van de muziek van Point Quiet.
Point Quiet bracht tot nu toe drie albums uit: 'Walking in the Wild' in 2019, 'Ways And Needs Of A Night Horse' in 2015, en 'Point Quiet' in 2011. De band speelde de afgelopen jaren onder meer op Crossing Border en in de voorprogramma's van o.a. Smutfish, Fay Lovsky, Isbells, en Frazey Ford.
Point Quiet bestaat uit Pascal Hallibert, Hans Custers, Simone Manuputty, Jan van Bijnen en Joost Verbraak. De bandleden van Point Quiet zijn of waren afzonderlijk actief bij muzikale acts als Templo Diez, Freek de Jonge, Rob de Nijs, Ralph de Jongh en Eric Vloeimans.
'Walking in the Wild' wordt uitgebracht op CD en vinyl door CRS/ Continental Europe.
Point Quiet live data:
17 mei – Concerto Recordstore, Amsterdam
11 juni – De Cacaofabriek, Helmond
7 november – Luxor Live, Arnhem
Hou voor alle actuele info de website in de gaten: http://www.pointquiet.com/.