Rockers Wille & The Bandits brengen eerste single van nieuw album 'Paths' uit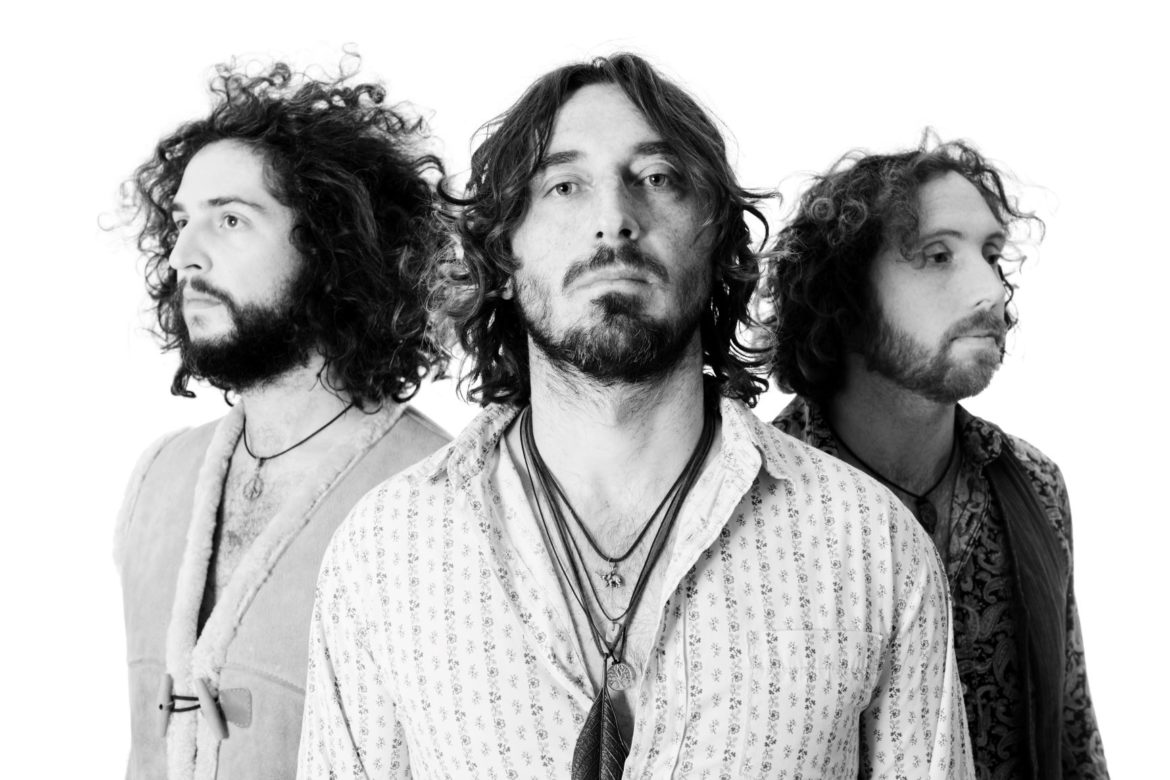 Volgend jaar is het zover; op 1 februari komt 'Paths' uit, het vijfde studioalbum van de Britse band Wille & The Bandits. Als voorproefje brengen ze vandaag de single 'Find My Way' uit.
Beluister 'Find My Way' online: https://slg.lnk.to/Find
'Find My Way' is een stevige rocktrack die gaat over het vinden van je weg in een wereld waar geld lijkt te regeren. Wille & The Bandits maakt gebruik van vintage apparatuur zoals de Roland Space Echo uit de jaren '70 en een buizenversterker uit 1953. Een keur van exotische instrumenten als de dobro, udu, djembe en Indiase klankschalen geven 'Find My Way' een Oosters tintje.
Op 'Paths' halen Wille & The Bandits inspiratie uit de rockmuziek van de late jaren '60 en '70. Gecombineerd met nieuwe technologieën, waarbij ook gebruik wordt gemaakt van elementen uit de wereldmuziek, dance en hiphop zorgt de band voor een uniek geluid.
Zanger en gitarist Wille Edwards vertelt: "Ik heb het gevoel dat we er eindelijk in geslaagd zijn om verschillende soundscapes en de ongewone instrumentatie van ons geluid op één album vast te leggen, zonder onze rauwe live energie te verliezen."
Wille & The Bandits heeft een indrukwekkende live reputatie. De band tourde onder andere met  Deep Purple, Status Quo, Jon Butler Trio, Warren Haynes en Joe Bonamassa. Laatstgenoemde heeft Wille geprezen om zijn geweldige gitaarspel en Ian Paice van Deep Purple noemde Wille & The Bandits "de beste supportband met wie ze ooit gespeeld hebben". In hun thuisland speelde de band op prestigieuze festivals als Glastonbury en Isle of Wight. De eerste optredens voor de komende maanden zijn geboekt, meer data worden binnenkort bevestigd.
In december van dit jaar doet Wille & The Bandits twee optredens in Nederland. De officiële 'Paths' tour gaat in januari van start.
Wille & The Bandits live data:
1 december 2018 – Blues & Brews Festival, Iduna Drachten
2 december 2018 – Apeldoorn, Humphrey's Cafe
18 januari 2019 –  Zoetermeer, Boerderij
19 januari 2019 – Tilburg, Paradox
20 januari 2019 – Amen, Café de Amer
25 april 2019 – Verviers, Spirit of 66
https://www.willeandthebandits.com/