The Pussywarmers & Réka – I Saw Them Leaving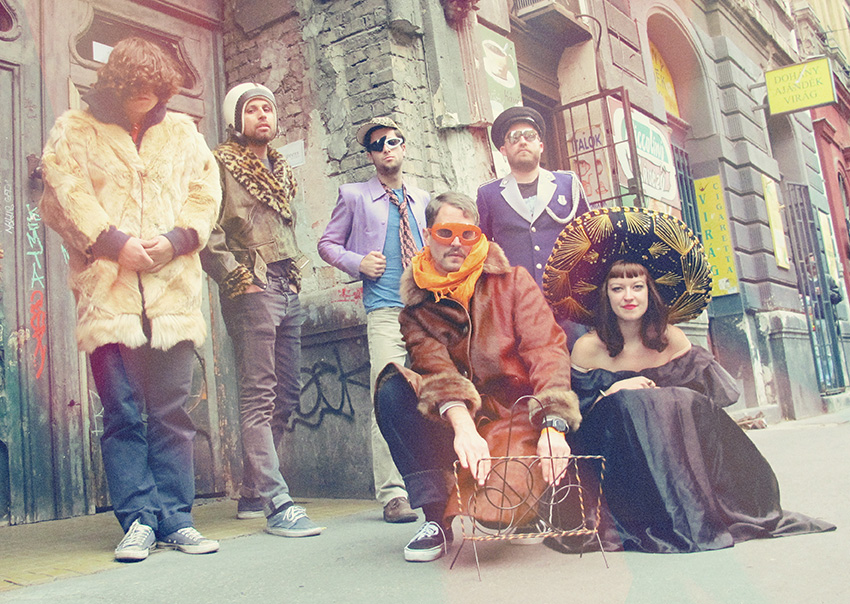 'I Saw Them Leaving' is het derde full length album van de eigenzinige band The Pussywarmers uit het Mediterrane deel van Zwitserland. Op 'I Saw Them Leaving' worden ze bijgestaan door hun Hongaarse vriendin Réka met wie de band "kosmisch verbonden" is.
'I Saw Them Leaving' neemt je in iets meer dan een half uur mee langs tien hartverwarmende songs waarin de charmante en obscure hersenspinsels van de band tot uiting komen.
De muziek die The Pussywarmers zelf "postkoloniale rock 'n roll" noemen is een mengeling van feestelijke folk met een Mediterraan randje, punk, blues en groovy rock 'n roll. The Pussywarmers maken oprechte échte liedjes met gebruik van banjo, accordeon, trompet, trombone, tuba en contrabas.  De eerste single is 'Something You Call Love'.
Sinds 2009 hebben The Pussywarmers in totaal 2 albums uitgebracht via Voodoo Rhythm Records. Als moderne nomaden speelden ze hun muziek live voor iedereen die het maar wilde horen; op bruiloften en uitvaarten, in clubs en pubs, theaters en musea, regatta's en piraten festijnen, straatmuziek festivals en skigebieden, trappenhuizen, openbare toiletten en container schepen.
In het najaar gaat de band weer op tour en zal onder andere optreden in Haarlem, Leeuwarden, Kortrijk en Middelburg. Hou voor alle data de website en Facebook goed in de gaten.