IBTV presenteert documentaire My Pride: Queer verhalen uit Amsterdam-Oost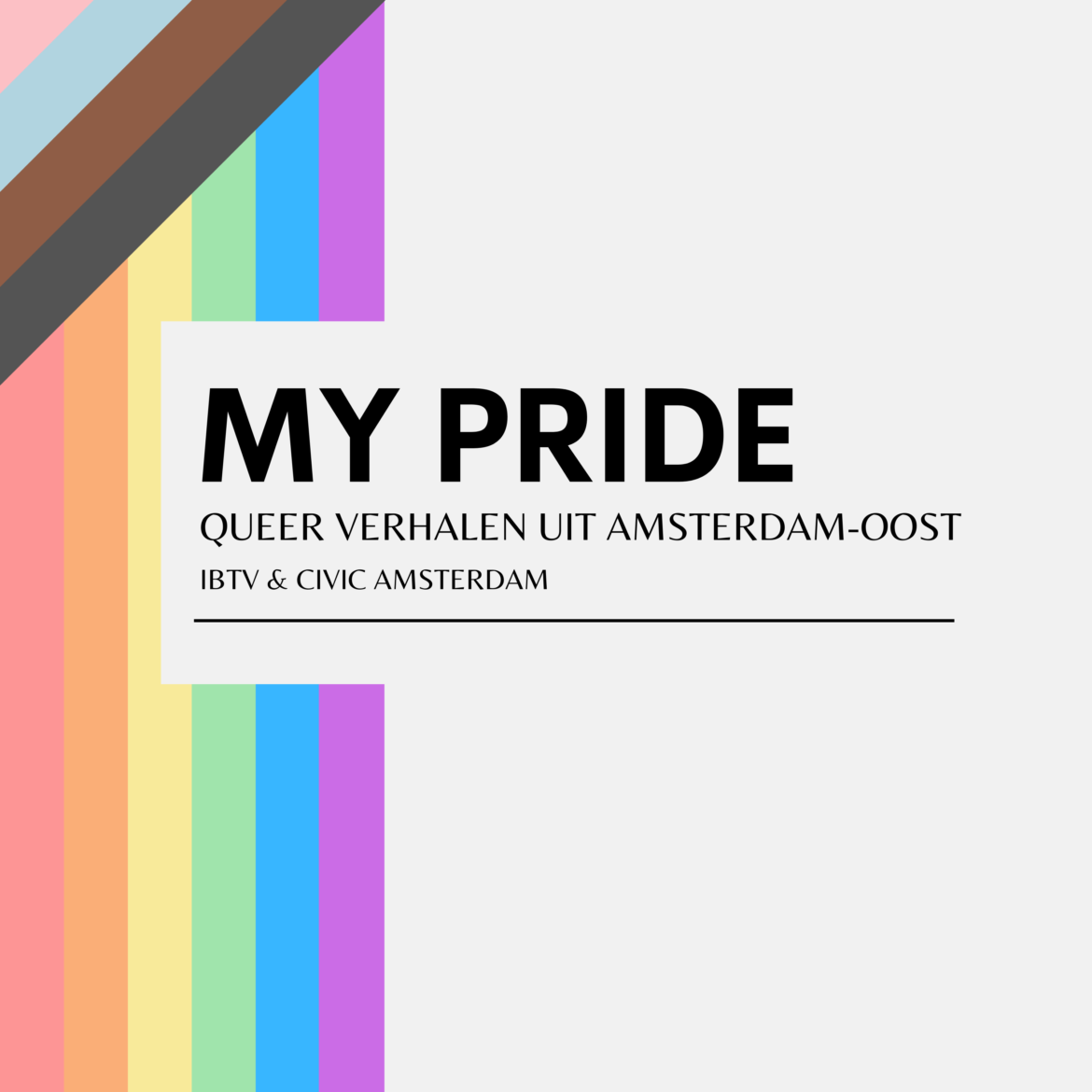 Afgelopen weekend is Pride Amsterdam van start gegaan. In het kader van de Take Pride In Us campagne, heeft IBTV in samenwerking met Civic Amsterdam de documentaire My Pride gemaakt. My Pride: Queer verhalen uit Amsterdam-Oost is een Amsterdams tijdsbeeld waarin onverbloemd gepraat wordt over wat vaak nog verborgen blijft. Op 5 augustus gaat My Pride in première. De première zal ingeleid worden door de live Talkshow My Pride.
In de documentaire My Pride zijn vier Amsterdammers praten aan het woord over gender en seksualiteit anno 2021. Ze geven een inkijkje in hun werk en privéleven in relatie tot hun geaardheid: waar lagen of liggen grenzen? Waar trokken anderen grenzen voor hen? Met welke dilemma's hebben zijn te maken? Wat betekent de Pride voor hen?
In de live Talkshow My Pride praten ervaringsdeskundigen en prominente gasten over haatincidenten gerelateerd aan seksuele geaardheid. Hoe zinnig is het om daarbij over 'schuld' te spreken? Verder wordt de vraag gesteld of de Pride preken voor eigen parochie is. En of kunst kan kunst kan helpen bij de emancipatie van de LHBTQI+ gemeenschap? Met onder andere Yvo Manuel Diaz van TransAmsterdam, Peter Brouwer – auteur van 'Het Oog van de Kraanvogel' en Beyonge van Veilige Haven.
Programma live via IBTV – 5 augustus 2021
15.30 uur: première My Pride documentaire
16.00 uur: live Talkshow My Pride
Vanaf 19.00 uur: herhaling My Pride documentaire en talkshow
IBTV is live en on demand te bekijken via verschillende kanalen; op Youtube via de IBTV Indische Buurt account, via kanaal 201 op je digitale TV bij KPN en XS4All, via Facebook, Instagram, Twitter en natuurlijk de eigen IBTV website.