Wille & The Bandits voor twee shows naar Nederland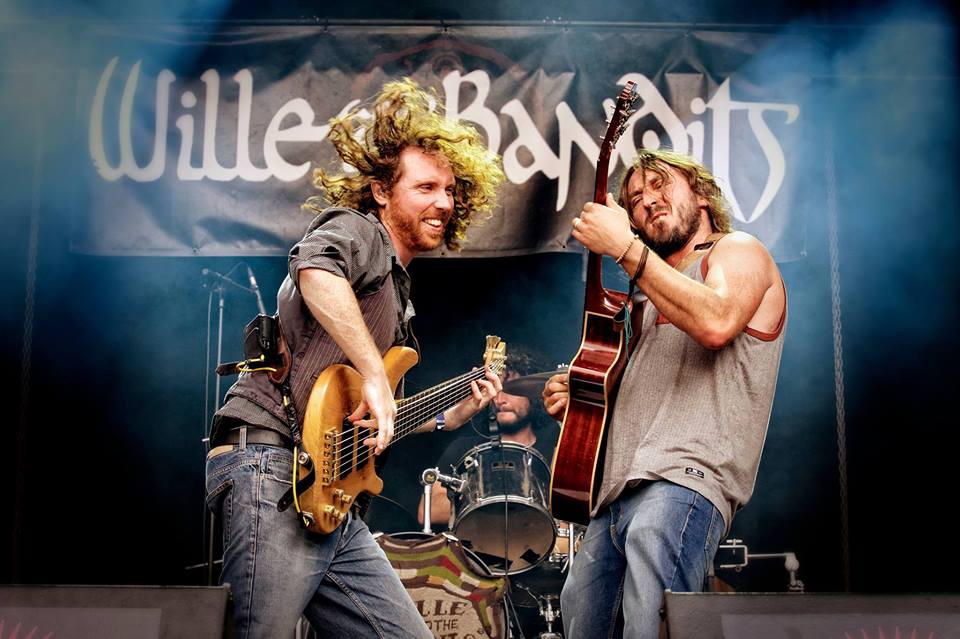 De Engelse rootsrockers Wille & The Bandits komen voor twee shows naar Nederland. Op zaterdag  6 oktober speelt de band in Gebouw T in Bergen Op Zoom tijdens het Bergs Blues Festival en op zondag 7 oktober in de Bosuil in Weert, in het voorprogramma van de Henrik Freischlader band.
Wille & The Bandits bestaat uit Wille Edwards (lead vocals, lapsteel, dobro en akoestische gitaren), Matt Brooks (bas, double bas en strijkbas en strijk arrangementen) en Andy Naumann (drums en percussie). Deze jongens hebben charisma in combinatie met enorme creativiteit, inspiratie en muzikaliteit.
De teksten, overwegend geschreven door frontman Wille, komen uit het diepst van zijn hart. Vaak getergd maatschappij kritisch en soms zeer sensitief. Inspiratie voor hun krachtige repertoire komt duidelijk uit de hoek van bluesrock, classic-rock, blues, folk en zelfs metal. Ze spelen een gemixte stijl waar zelfs reggae ritmes niet geschuwd worden. De sociaal betrokken teksten en de opmerkelijke 'vintage' instrumenten en bijbehorende apparatuur kenmerken deze band. Hierdoor klinken The Bandits fris, origineel en duidelijk herkenbaar als hun eigen sound.
Hun laatste album 'Steal' uit 2017 werd zeer goed ontvangen. Wille & The Bandits kondigt binnenkort de release van hun vijfde studioalbum aan.
Wille & The Bandits – Bergen op Zoom
Gebouw T, zaterdag 6 oktober
Aanvang: 20.00 uur
Toegang: vanaf 14,50 euro
Meer informatie en kaartverkoop: https://www.gebouw-t.nl/event/28917/10e-Bergs-Blues-Festival-met-oa-Wille-the-Bandits
Wille & The Bandits – Weert (voorprogramma Henrik Freischlader band)
De Bosuil, zondag 7 oktober
Aanvang: 16.00 uur
Toegang: vanaf 19 euro
Meer informatie en kaartverkoop: https://www.debosuil.nl/programma/henrik-freischlader-band-2/